Best Unlocked Flip Phones for Seniors 2023
Posted by Carlos Gutierrez on
Unlock the Simplicity: Best Unlocked Flip Phones for Seniors
Are you looking for a simple, user-friendly mobile phone that offers just the right balance of features without the complexity of modern smartphones? Perhaps you're searching for a device that provides peace of mind for your loved ones, or you're a senior citizen seeking an easy-to-use phone with handy features.
If so, then you're in the right place! Today, we're excited to introduce you to our top picks for unlocked flip phones that seniors will absolutely love. These phones strike a perfect balance between simplicity and functionality, all wrapped up in a compact and stylish flip design.



1. Jitterbug Flip2: Unleash the Power of Simplicity and Safety
First on our list is the impressive Jitterbug Flip2, priced at an affordable $99.99. Designed specifically with seniors in mind, this phone is much more than just a communication device. In fact, it doubles as a medical alert system. With a simple press of the 5Star button, users are connected to an urgent response center, providing peace of mind and ensuring help is just a button press away.
The Jitterbug Flip2 is easy to use with a bright backlit display, large buttons, and straightforward list-based menus. It also boasts features such as a flashlight, magnifier, and dual cameras. Want to make calls, set reminders, or look up basic information? You can do it all hands-free, thanks to its built-in Alexa voice commands.
But the real standout feature here is the optional medical alert capabilities that come with a Lively Health and Safety package subscription. With the Jitterbug Flip2, staying connected and safe has never been easier.

2. Alcatel Go Flip V: Unleash the Power of Crystal Clear Sound
Next, we have the Alcatel Go Flip V, a champion in sound quality. This flip phone is perfect for seniors who appreciate clear, high-quality audio during calls. Its simple design eliminates any unnecessary complexity, making it a breeze to use.

3. Kyocera DuraXV: Unleash the Power of Durability
Our third recommendation is the rugged and robust Kyocera DuraXV. This phone is not just durable, but incredibly reliable. It's the perfect companion for seniors who need a device that can withstand the occasional drop.
In conclusion, simplicity doesn't mean you need to compromise on features or safety. Our range of unlocked flip phones are proof of that. So, don't wait! Give yourself or your loved ones the gift of simplicity combined with functionality. Get in touch with us today to purchase your perfect flip phone!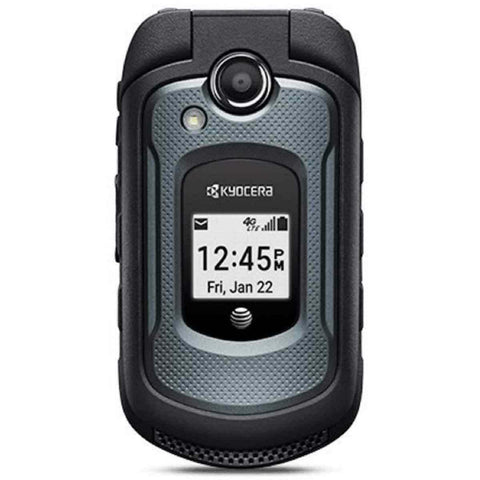 ---
Share this post
---
---